War (and Peacetime) Stories
Alumni Who Served in the Military While at Chase:
Do You Have a Story?
Did you serve in the military while working at Chase or its merged banks? If so and if you have a story, please send it to news@chasealum.org.

From Ed Moran: Seeing Joe McGinity's name in the Steve Cryster memoriam reminded me of an amusing event in both our lives.
Years ago, when some of us had military obligations in addition to the Chase ones, Joe was in the Navy Reserve at Floyd Bennett Field out at the end of Brooklyn. I was in the NY Air National Guard also headquartered there. One day both of us were in the elevator coming down from lunch and I mentioned that I was about to go "non current" and needed to fly that night but my flight had just been cancelled. Joe said that he too was up against the military's requirement to get his hours in and that his unit was sending a helicopter over to the Wall Street Heliport to pick him up. And that was the start of a plan.
I called the colonel in charge of my Air Guard sister unit at Westchester County Airport to inquire if they had a flight. They did. I told him that I'd be there in time to catch the flight and that I'd be coming by helicopter. He and I were good friends and he thought I was pulling his leg so he said, "I don't care how you get here but get here by 1900 hours or we go without you."
Later that afternoon, Joe and I were at the heliport in our banker suits when the chopper touched down. They dropped Joe off and he picked up his flight suit and gear and then he flew me across the field so that I could do the same. Then on to Westchester. For years afterwards, the colonel would finish my story at various reunions. "There I was sitting at my desk and a helicopter lands on the lawn outside my window. The son of a gun did it !! "
I'm pretty sure we both bent a couple of regulations but it worked – and gave us a story to savor in our later years.
From Ed von Leffern (Lt Col USAF retired): I managed commercial lending in Chase Korea from 1975-1979. Our principal constraint was country risk allocation. I also served as a Reserve Air Force Intelligence Officer (then rank of Captain) with the UN Forces in Korea during this period, with access to all CIA intelligence on Korea.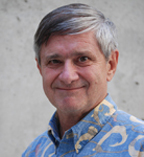 In 1977 David Rockefeller did an extensive tour evaluating our Korean policy. I hosted a private dinner for David with Major General John Singlaub, Commander of U.S. Forces in Korea. He was an OSS Officer in WWII, a founder of the CIA and a frequent critic in the news of President Carter. During that dinner, General Singlaub was very vocal about the Communist threat. I clearly remember his saying, "The Commies are going to take over the Malacca Straits" (that is Singapore). He lost all credibility with Rockefeller and we got our country risk increase.
At the same visit, Rockefeller had lunch with Chairman Choi of Korean Airlines, although Chase had no relationship with KAL. In Korean culture, if two Chairmen agree to dine, the assumption is there will be business. Shortly thereafter, the Ministry of Finance awarded Chase syndication lead for financing three 747 aircraft purchased by KAL. With the new country risk, we were able to book $7 million and syndicated the rest.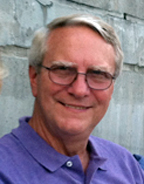 From Jon Salony: I started my career at heritage Chemical Bank in August of 1968 and immediately enrolled in the Credit Training Program. In January, 1969, I enlisted in the U.S. Army as a Reservist in the Medical Corps, a six-year obligation. Four months later I was called to active duty for six months of basic and advanced training as a medic. Fortunately, I was able to complete most of my credit training prior to active duty status. The bank cooperated completely in allowing me a generous leave of absence. After active duty, I returned to Chemical in the fall of 1969, finished credit training, and was assigned to work in a unit of the Wall Street Division, eventually running the credit department. I carried the bags for the marketing VPs and soaked up as much experience as I could. Besides working with various stock brokers and deal junkies, I was the junior guy handling import-export businesses, some multi-national conglomerates, various IPO opportunities and high net worth individuals. The bank had not yet rationalized businesses by function. It was a fantastic period of learning and fast track action – a terrific learning curve proposition for a green, junior person on the totem pole.
U.S. Army Reserve duty meant showing up for training one night a week, one weekend a month and two weeks of training at a military installation in the summer. The nightly meetings were intensely boring. However, for the summer camp experience, as we called it, that was another story. I was assigned to the emergency room in the hospital at Camp Drum near the Canadian border in upstate New York. We learned a lot and, under very close supervision, were allowed to treat other Reservists in the ER as well as dependent family members. After that, a bunch of us successfully lobbied to do our weekend training at a naval hospital in Queens. That kept us busy and we learned a lot. However, it did not prepare me for my big moment in the Army.
In the early 1970s, New York City was on the verge of bankruptcy and there was the feeling of general anarchy in many organized public institutions. Strikes, work slowdowns and lockouts were frequent. I recall one period when we endured strikes from teachers, NYC Transit, taxis, milk delivery truckers and garbage handlers. In 1971, the USPS mail carriers in New York went out on an unauthorized wildcat strike. In those days, without e-mail and e-banking, and with manual payment systems, prompt mail delivery was ultra critical. President Nixon decided to call up the New York State U.S. Army Reserves. I got my call to duty late one night and was told to report to my Reserve unit. Soon I was to be a substitute mail carrier in Manhattan in an operation called Graphic Hand.
For the first two days, we just hung around the Reserve building while plans were drawn up for mail delivery. In the meantime, large corporations chartered planes and fleets of trucks to move paper around the country. On the third day, we were told to head over to the PanAm headquarters, now the MetLIfe Building, for our first mail delivery experience. Just as we arrived, and handed small handfuls of letters to deliver, the strike was called off. On the fourth day, I was back at work.
No one in the Army bureaucracy apparently bothered to check on the consequences of a Reserve call up. As it turned out, if called to duty for a non-military reason, each Reservist gets an automatic one-year reduction in service. Ultimately, I served four and a half years. Just about every time I passed through the MetLife building on the way to work at 277 Park, I think of that day, wondering if I would have been a successful letter carrier.
Anyway, that is my Army "rough and ready" story.