Remembrances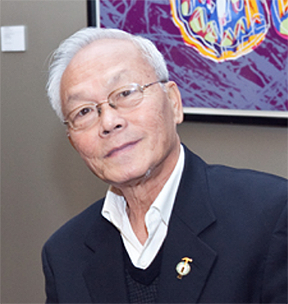 From Constance (Connie) Watz: Remembering Carlos Talisaysay ... on a different level than just being co-workers: I had worked with Carlos in Corporate Financial Reporting Department. A real nice guy.
When Pope Benedict came to New York, my friend Carolyn and I had tickets from our parish
to see the Pope at Yankee Stadium. However, we were seated alphabetically ... Carolyn with those last names beginning with "T" and I was with those in "W". Carolyn happened to be sitting next to Carlos and in conversation heard that he worked for Chase, both learning that Carlos and I were once co-workers in the same department. Carlos graciously changed seats with me so that Carolyn and I would be together and not "get lost in the crowds" afterwards. I often think of that day and Carlos Talisaysay. May he be blessed with his eternal reward in heaven!


In Memoriam:
Carlos Talisaysay, 80
Longtime CAA member Carlos Talisaysay died on May 25, 2018 in Jamaica, Queens. He was 80.
Talisaysay retired in 2002 after a 27-year career as a corporate accountant at Manufacturers Hanover, Chemical and Chase.
Born in the Philippines, Talisaysay had a degree from the University of San Carlos, Cebu, Philippines. He came to the United States in 1966 for graduate studies at New York University.
His Life After Chase included helping children from the Philippines when they came to the New York area for life-saving cardiac procedures. A resident of Flushing, Queens, he was also an active member of Queens (NY) Community Board 7.
He is survived by his wife, Brenda, a daughter and son and four grandchildren.