By Vernon Moore (4/16/20)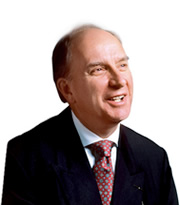 Life in Hong Kong is reasonably normal but with novel characteristics.
Many shops and buildings measure the temperature of people entering either with a handheld machine, or through a channel with a scanning machine (similar to everyone arriving at the airport for almost 20 years). Everyone in Hong Kong now wears a mask in any place that is crowded or if they will come into close contact with others (mostly anywhere outside the home). Shaking hands or kissing on the cheek is rare. There is an atmosphere of caution.
On 3 January the government started to require notification of the arrival in Hong Kong of anyone who had been in Wuhan in the previous 14 days. Some people began wearing a mask immediately as the existence of the new virus became known. In the following weeks there were a few cases of COVID-19, but the number grew so controls were gradually increased, and on 25 March the border was closed to all incoming non-residents.
Two weeks ago, bars, entertainment and sporting facilities closed until 23 April. Restaurants halved capacity and put tables further apart, with a maximum of four people at each. This followed a spike of infections brought to Hong Kong by returning residents (most from the UK, Europe or the US, including many students). This spike seems to be over now, as fewer people are returning, but on arrival at the airport all passengers have to be tested – if positive, they go to hospital, if not, into two weeks of quarantine in government facilities or at home wearing a location wristband.
Overseas travel became impractical in late March, although most businesses had restricted staff travel much earlier. Increasingly people stayed at home, and supermarket sales boomed just as restaurant business reduced. People took up cooking again.
Not being able to travel was a big change for Hong Kong people who are avid travelers both for work and pleasure. Working from home became common for office workers, as did splitting work groups into two teams operating on different days and sometime in different locations. But everyone quickly adapted to empty offices, less conversation, and to Zoom or Microsoft Team meetings. Taxi drivers, waiters and those in similar jobs have found much reduced need for their services, so unemployment has risen.
There have been many social innovations like Zoom wine tastings, where people discuss the wine they are drinking, and one wine merchant holds tutored tastings by delivering six bottles in advance. Learning online has become popular. People are planning their future holidays and making bookings, because airlines now allow totally free amendment and cancellation.
As to the COVID-19, as of 16 April Hong Kong (population 7.451 million) has had a total of 1,022 confirmed cases, an increase of four from the previous day, with 533 having been discharged from hospital. Four people have died.
Why has the experience in Hong Kong (plus Taiwan and Singapore for example) been relatively better than many other places? Probably because the experience of SARS (during which life mostly just continued normally and masks were not ubiquitous) taught the medical profession and the public how to react to infectious diseases. The lessons were not forgotten and applied instinctively. It is interesting that a recent survey found that 70% of people attributed the relative success of Hong Kong to the citizens' own reactions, and only 30% to the government. In fairness, however, it must have helped that the moment the existence of this new virus was publicly known in early January, the authorities here started taking precautionary action.
While shops and restaurants are open, business is much reduced due to the total absence of tourists and encouragement to stay at home. Many businesses are closed and may never open despite huge government aid. Here in Hong Kong we wish Chase Alumni, indeed everyone throughout the world, a rapid resolution of the COVID-19 pandemic as it affects them.

Comments

Read more coronavirus-related stories at
Please send comments or your story to news@chasealum.org.