MHT/Chemical...Chemical/Chase, Part 2
Alumni remember their careers (Part I)
(with date of posting next to name; newest entries on top)
Treasures from Henry von Moltke
(3/2/21) From Henry von Moltke's started at Manufacturers Hanover Trust in 1974 and left Chase in 2001: The MHT Frankfurt branch had large glass doors; this is one of the knobs to open the doors. It was rescued at the last moment after the branch had been vacated and the builders had moved in to refurbish the space for the next rental party…it is about 20 cm square (and heavy).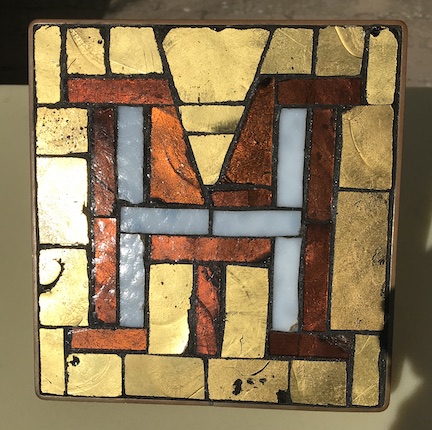 The three images below are from the Madrid branch opening: I was sent there, as I was a frequent visitor to Spain and local banks in the late 1970s were looking for Deutchemark business in correspondent banking. In picture #2 I have a caption in my album: Macauland (left), and Barton (center) – I am on the right. I cannot name the other persons in the pics #1 (I am back row middle) and #3.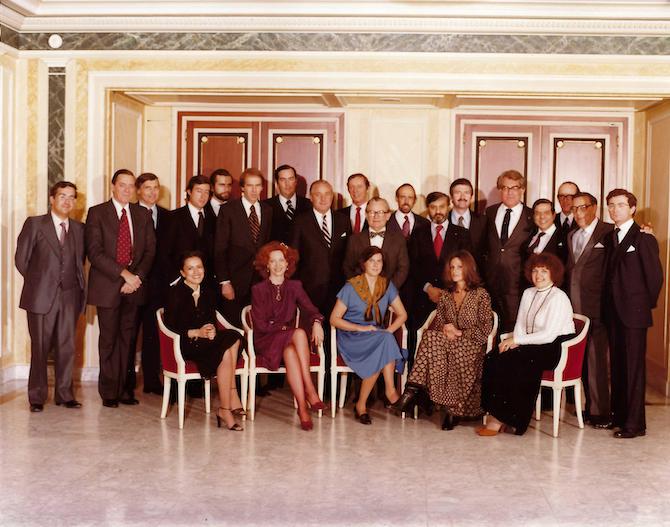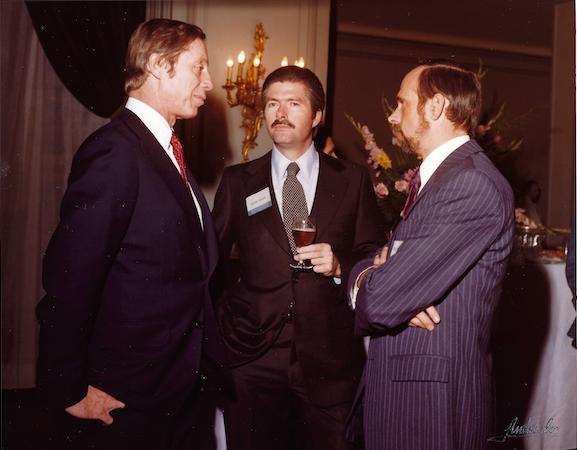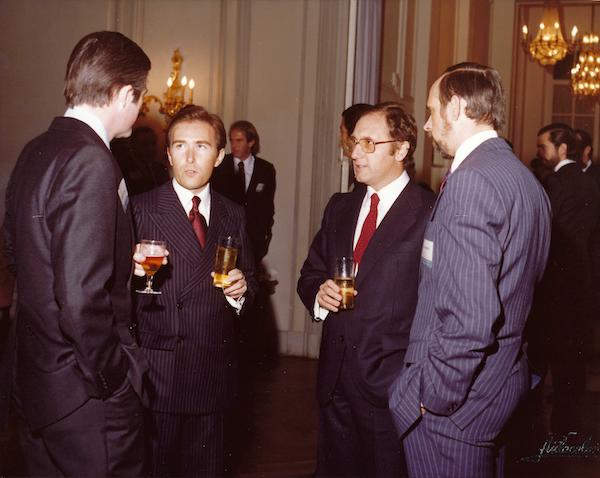 ...and from Bucharest: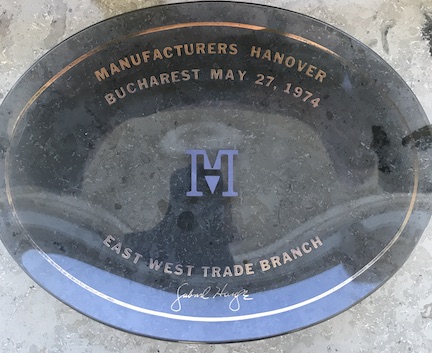 A comment to the cross-country: There used to be a "Diplomatic Club" in Bucharest that was also used by the non-diplomatic community (and the grounds were large enough to be able to walk and talk outside without the danger of being overheard or bugged!). In the two photos, the persons are #1 Hank Folk and #2 Steve Kinyon. The latter took over as Branch Manager around that time. I was Deputy.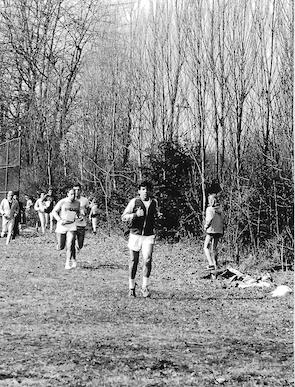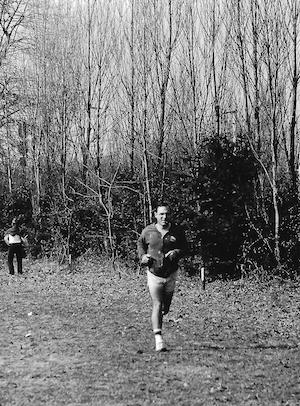 The photos of the Bucharest Branch and our Branch outing are from 1980. Please note the Bucharest Branch close up: MHT (capitalist) under the hammer and sickle!! Quite a contrast.