PART 4
STEVE WERTHEIM (upper photo) thanks TOM POPLAWSKI (lower photo)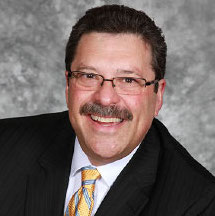 I always said that Tom Poplawski was the best boss I ever had. But Tom was far more than just a manager. He was a special leader, a mentor and a friend. As our relationship deepened over the five years we worked together, he made it clear that he valued my judgment, my honesty and my willingness to stick up for the truth in the face of myth.

This evolved from the very first assignment he gave me. I was hired to figure out a migration path from the money transfer software on which Chase was running. Chase executives had determined that the software was not safe, that it modified the operating system of the DEC platforms on which it ran and that it posed a financial risk to the bank.



He instructed me to develop a project plan that would enable us to temporarily support the environment, while working with other vendors to develop a path forward. He then gave me a free hand – and the budget – to bring in the consultants necessary to get the job done. He made it clear that he wanted to have frequent updates but would not micromanage the process.
I brought in a team of consultants from DEC and made the software vendor come down to New York to train both the DEC and our team in order to enable us to support the product. The results were startling. DEC concluded, after the training completed and a thorough review of the code, that all of our preconceptions about the software were incorrect.

When I presented the findings to Tom, he arranged for me to meet with our IT leadership and share the facts. He supported all of our findings, in the face of significant pressure, and helped me convince the leadership that the right path forward was to stabilize the money transfer software we had and then bring governance and discipline.

We accomplished our goal and made the money transfer environment into an agile, flexible and resilient structure. We benefited from our work in January 1988, when, as a result of the NY Plaza fire, we were thrust into a full-blown disaster recovery scenario on the first business day of the year. This was exacerbated by the fact that a newly implemented system had not yet been put into the disaster recover site and $58 billion of next-day transfers were stuck in the closed New York data center.

The stability and flexibility of the money transfer software enabled my team to build, in less than 24 hours, a stripped-down version of the system at risk. Despite skepticism on the part of some of the executives, Tom advised everyone to listen to me. They did, and the next morning we processed all the transfers successfully.

As my career at Chase grew, I would discuss with Tom next steps — and when asked what I wanted to do next, I always said, "I want your job." Tom's response was always the same. "Great," he said. "That allows me to grow as well." And that's how it went for the five years we were together.

While we went different ways, and I left Chase three years later, I never forgot the lessons he taught me and how he helped mold me as a professional. Thank you Tom!
(posted Jan. 16, 2023)
---
DAVE FARRELL (photo) thanks BOB DANDREA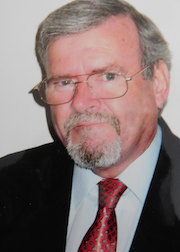 I joined Chase Johannesburg in June 1962. My mother was managing a bakery outlet near to 78 Fox Street, which was the headquarters of Chase Manhattan Bank (CMB), located in the Johannesburg Stock Exchange Building. I had just graduated from high school at 18 years of age and was unsuccessful in joining the South African Police due to my British nationality. Mom spoke to Bob Dandrea, the American manager of CMB, when he dropped in for cookies, and he suggested I apply for a position with Chase and start from the bottom, so to speak, and work my way up.
I am Anglo-American by descent, having lost my father after the landing on Omaha Beach Normandy in June 1944, and in a way felt I had a close affiliation with America.
So, dressed smartly, I arrived at the Bank, which was very impressive, with a very large sepia of Manhattan in the customer waiting area. My first function was main counter enquiries –basically to run like crazy from one department to the other. I was very keen and looking forward to a large monthly salary of R62-00c – six dollars at today's rate.
I once had a very angry customer shouting at the top of his voice about his bounced/unpaid cheque. Bob Dandrea ran to my assistance, picked up the client by the scruff of his neck and threw him out of the Bank. saying firmly to him, "Do not return." Bob was a six-foot-six ex-Marine, had a scar from a Japanese sword across his stomach and was a no-nonsense guy! I would like to think this was a first lesson from my mentor!
I progressed up the ladder at CMB over the following three years and became the first specialist operator of a semi-computerised IBM voucher sorter in South Africa, followed by a period in Foreign Exchange. Chase had recruited several German bankers for their Johannesburg operation prior to 1965 in view of their international expertise in trade finance and the links with American and European business. I learned a lot, particularly from a beautiful German woman named Anka Scheinert.
1965 came and Standard Bank of South Africa (SBSA) acquired the CMB Africa operations with share swaps etc., This did not go down well with circa 50 percent of the staff who headed for the door. Many had worked for SBSA before and were not in for round two in the event of possible discrimination. I hung on for another year and eventually volunteered to serve in Swaziland for SBSA (for seven years), in view of my British citizenship and in hope of working my way up again in the SBSA environment. I was tagged as "that guy from Chase" for many years and at business meetings always wore with pride the Chase tie given to me by Steve Pryke, CEO American Division SBSA.
Insofar as my mentor Bob Dandrea is concerned, I called in a police riot squad in the mid-1980s to clear a banking hall of about 150 unruly strikers, at gunpoint; they were demanding cash withdrawals from their Christmas savings accounts and pushing the regular African clients around, trapping the Manager in his office. I instructed the Police General to let them back in one at a time to a specified cashier counter. I'm sure Bob is proud of me.
Believe you me Africa is a tough place, not for the faint-hearted, but that's another story in itself.
* * *
This article triggered many memories and names which I have given no thought to for many years. I am possibly one of very few still alive, a living memory bank, so to speak, of Chase's ventures into South Africa, with a final withdrawal in 1975.
This is all from memory, so there may be errors and omissions, and Durban and Cape Town are unfortunately excluded.
Steve Pryke - MD - Headed American Division SBSA 1965 - 1975.
Bob Dandrea - CMB America
David Anderson - CMB America.
John Bellew - Transferred to Chase Church Street Station 1967.
Dave Luyt - Legal & Business Development - moved to Canada.
John Van Wyk - Accountant.
Terry Van Zyl - Internal Audit.
Byron Paidoussi - Manager - Ex-Bank of Athens.
Mark Lemon-Ward - ( moved to Manage Grolier Society Encyclopaedia Company South Africa with Peter Tickner)
Peter Heinemann - Trade Finance.
Anka Scheinert - Accounting
Len Van Outdshoorn - Accounting.
Laura Pohlmann - Accounting.
---
BRAHM NIRGUNARTHY (photo) thanks JOHN FABRIZIO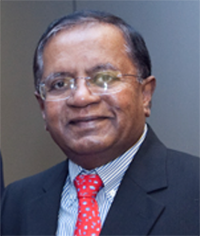 I would like to pay my tributes to all of my bosses at Chase over a period of 25 years. All of them taught me to excel in my journey to achieve what I accomplished at Chase. I would like to pay very special tribute to my boss John Fabrizio, who taught me so much that I can never forget. Once we were in a project to prepare costing analysis in credit card and mortgage banking in Retail Banking Operations. We were kind of delayed due to staffing shortages. At that time we had a major hurricane, Gloria, in NYC and Long Island. I used to live in New Jersey, and our work was in Manhasset on Long Island (a two-hour commute by car). All trains and buses cancelled their services at that time. New York State declared a state of emergency and everything was shut . I called John to see what I should do? You know what he said? "I am working like normal, and you better come!" So I drove from New Jersey to Manhasset, avoiding lots of trees that had fallen on the Belt Parkway and Garden City. I had to call my staff as well to come. And we all did our work to ensure the targets were met ! This was a major lesson that we learned in addition to his great leadership! Now we have Zoom and technology to work away from office!
Giving Thanks to Mentors, Part 4
Thank you to the mentors who influenced generations of superb Chase bankers (and those of Chemical and MHT and other heritage institutions). These were men and women who shaped careers, values and interests, superiors who went beyond just being a boss.
Because of the number of submissions, we've divided the tributes into four parts. Parts 1-3 are from 2021. Part 4 was introduced on Thanksgiving Weekend 2022.
If you want to pay tribute to someone or say more about someone cited by a colleague, please send your comments to
news@chasealum.org
.
Part 3
►Robert Shippee thanks Robert Strong
►Phil Sorace thanks Jerry Sullivan, Jim Brennan,
Pete Bailey, Tony Terracciano, Mike Cassidy, Ron Keenan, Alden Small, Tim McGinnis,
Barbara O'Neal, Jack Woods, Palmer Turnheim, Wolf Schoellkopf and Tom O'Reilly
►Edith Orenstein thanks David M. Morris
►Gary Olson thanks John Philpot, George Perry; also Bob Aberlin, Tim McGinnis, Don Chafee
►Dick Hay thanks Dave Boyce and Stan Burns
►Lawrence DeVan thanks Peter Holzer, Bill Higgins and Jack Hooper
►Marsh Carter thanks Frank Reilly
►Ed Moran thanks Kaye Jones, Marty Logan,
Tom Hill, Paul Walker and Greg Brennan
►Herbert Aspbury thanks Don McCree Sr.
►John Hehir thanks Bob Barnes, Jack Gates, Francis
Mason, Peter Nice, Ulises Giberga, Frank Reilly,
Mike Urkowitz, Liz Flynn, Don Boudreau and
Yoram Kinberg
►Annette Whittemore thanks Jane Klivans
►Jerry Hannon thanks Al Gamper, Ed Farley, John
Dowling, Jimmy Lee and, especially, John Zutter
►D. Sykes Wilford thanks Robert Slighton
►Ted Klingos thanks Cornelius (Neal) Howland
►Dede Gotthelf thanks Tony Woodward
►Robert C. Sutton Jr. thanks Chuck McCoy
►Martin Poole thanks Tom Harkins
►Frank Tallerico thanks Jane Magdasy
►
Jack MacPhail
thanks: Laura Calhoun, Lee North,
Larry Toal, John Vaughey, Palmer Turnheim, Tony
Terracciano, Frank Stankard, Bob Hunter, Peter
Greer, Bill Flanz, Robert Binney, Mike Esposito,
Mike Urkowitz, Bob Douglass, Bob Murphy, Arjan
Mathrani and Michael Kruse
►Anonymous thanks John Ward
►Janin Campos thanks Rudi von Eisenhart-Rothe
►Dé Pham Lifvenborg thanks Liz Flynn and David Baggs, Carter Booth, Peter Lighte and
Ro Fallon
►Monica Altmann thanks Richard Guariglia
►Barbara Tsarnas thanks Steve Friedman
►Hugh Balloch thanks Peter Nice
►Gillian van Schaick thanks Bob Russo
►Sally Ballweg thanks Scott Blatterman & Ed Nelson
►Larry Bloom thanks Anthony J. Annucci