A Moment in Bank History: How They Lived
Ex-Pat Bankers' Housing
(Part 1)
This is the first part of a series about how our international bankers lived abroad, especially in bank-owned and -provided housing. Thanks to Roger Griffin for suggesting the topic.
Living Like a Lord

|
by Tony Lord
(
Posted January 20, 2023)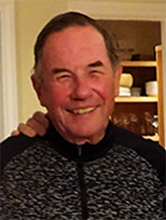 I was fortunate enough to graduate from the Chase Global Credit Training Program (GCTP) in March 1970, and was assigned to Chase, Singapore to look after the Credit and Marketing side of the business, reporting to Henk Kwant, the General Manager. Leaving New York, I didn't have a corporate title. A few months later, I was promoted to Assistant Treasurer. My Singapore title was Deputy GM: In other words when Henk Kwant was out of town, I – in tandem with Yeap Chong Gark, who ran Operations – looked after the three offices.
While in the GCTP, my then wife, newborn daughter and I lived in a small 800 sq ft. apartment in Troy Towers, just above the Jersey entrance to the Lincoln Tunnel. Having arrived from Hong Kong, where we had been with what was then Chartered Bank, we had no furniture and very little money. We managed to scrape together enough credit card debt to purchase a bed, a couple of chairs, a table, and a small black and white TV set.
Our meager belongings were packed and shipped to Singapore.
When we arrived in Singapore, we were driven to 39 Rideout Road, which Chase had acquired when it purchased the Asian branches from Nationale Handelsbank.
On a three-acre piece of land, Chase had built two large homes and a floodlight tennis court. The Lord family was assigned to live in one of the new homes, which had six bedrooms, a huge master suite with two separate bathrooms, etc. – a 6,000 square foot dream home, in a gorgeous location, in beautiful Singapore.
But we basically had enough furniture for a small apartment in New York.
Anyway, we ordered a rosewood dining room suite for 12 (recognizing that we were expected to entertain) and a bamboo bedroom set – two single beds and a chest of drawers.
It sure as hell didn't effectively furnish this beautiful home, but at least we could entertain, and could welcome house guests.
There was no furniture allowance – furnishing bank houses was the responsibility of each officer.
We paid for the dining room suite, and when we moved from Singapore to the newly established Regional Office in Hong Kong early in 1971 (title: Manager Regional Credit and Marketing, covering all the Chase offices in South East Asia) reporting to Jim Bish who was responsible for all activity in the region, the dining room suite left with us.
The General Manager's home was a small estate on Ford Avenue (an upmarket location), and as it was the Country Manager's residence, it was furnished by Chase.
We were subsequently sent to the newly established Southeast Asia Regional Office and were assigned a 3,000 square foot unfurnished apartment – smaller than Singapore, bu still sparsely furnished by us.
Time forward a few months – November 1971, and I had been assigned to set up the Philippine American Investments Corporation, the first joint venture between Chase and AIG. Chase had a U.S. interior designer decorate a home the bank rented from the daughter of former Philippine President Macapagal, located in Dasmarinas Village in Makati.
Our furniture arrived, and, on the interior designer's instructions, our 12 rosewood dining room chairs disappeared, and a few days later reappeared painted Chinese lacquer YELLOW!!
Never a dull moment working for Mother Chase overseas, in those days.
When we arrived in Singapore, the family was my then wife, and my daughter who was born in 1969, plus yours truly. Was the house way too big for a normal family – yes. Then when we were transferred to Hong Kong, we had a new 3,000 sq ft apartment, two floors below the penthouse apartment (which also had a roof garden) occupied by the Bish family (Jim plus Elisabeth, his wife). In Hong Kong, all the Regional Office expatriates lived in rented apartments.
In Singapore, we had a husband and wife as servants, paid for by Chase. In Hong Kong, I believe we only had one person. During our four years in Manila, we had a staff of seven, all paid for by Chase:
A gardener/pool caretaker
---
Moving to Seoul | by Ed von Leffern (Posted January 25, 2023)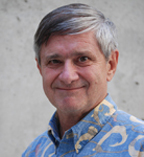 In 1975 we were looking at buying a large home in Suffern, NY. Before bidding, I checked with John Philpot and was told to go ahead as I would not be transferred overseas for a while. Well, we purchased the home, and a month later, there was a request to transfer to Chase Seoul, Korea, as Manager of Commercial Accounts. Chase bought my home for the purchase price. We had some furniture and a lot of crystal and chinaware, but were requested to buy and bring a refrigerator and dishwasher for the Country Manager. At that time, Korea didn't have quality kitchen appliances that could be purchased in country and it had very high tariffs, unless it was for personal use. Getting through Customs was a challenge, with that mix of household goods, that took weeks and probably a contribution.
Chase owned a three-bedroom, two-bath condo on top of Namsan Mountain, in downtown Seoul. I occupied it after Jim Spackman moved out. That took six to eight weeks, so a Customs delay was not a problem. We lived in the Chosun Hotel, so I managed to retrieve two boxes of what I thought were clothes. Unfortunately, it was stereo equipment, so we had to buy clothes.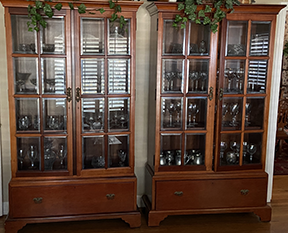 The condo had limited furnishings, so we bought 17 pieces of Chippendale-style furniture (at my expense) that were manufactured by a British-Korean company for export only. My wife had a furniture catalog, and all we needed was a picture. The carving was magnificent and was a great memory of our Korean assignment. For example, my desk is a copy of the President's desk, and our dining room table and chairs look like they came from Buckingham Palace.
(Photo: Korean copy of 18th century cabinets owned by George Wythe of Williamsburg, Va.)
Korea was a hardship post, but it had many benefits that offset the challenges. When we left after four years, the wife of a Korean customer asked me if she could buy our household goods. Koreans had the same issue with Customs. I looked at the US$ prices of chinaware, U.S.-made furniture and a large Chinese rug. I figured I could repurchase them in Los Angeles and save shipping costs.
---
If I Were a Rothschild | by Paul Hemminger (Posted January 25, 2023)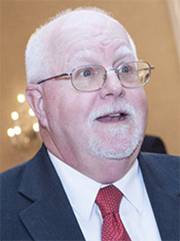 When we moved from Australia to London, we looked for rentals for the six of us: my wife and I, plus three kids and an au pair. The guide was near an American School (ACS). We found Courtland House near ACS Cobham in Surrey. The house was originally (in the 1880s) called Seven Arrows and was built by the Rothchilds as a rest stop on the way from London to Portsmouth. It has 2-1/2 acres and backed on the Oxshott Heath. The Bank paid for a premium three-year lease while i was VP/Deputy Financial Controller for Europe, Africa, Middle East
And yes, I mowed the lawn.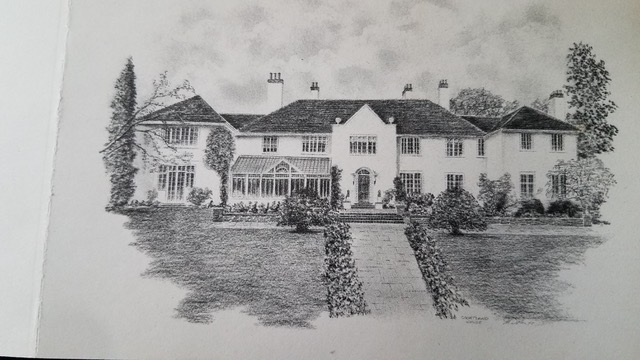 ---
---
Famous Neighbor in Milan (with Security) | by Neil Wright (Posted February 5, 2023)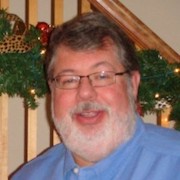 In 1985 I accepted an offer to move to Milan as the country M.I.C. Officer, which meant moving from London to Milan. I was very excited about the opportunity as I had previously lived in Italy during high school and had learned Italian. I was not married yet, so my housing requirements were pretty simple: A local realtor was assigned to work with me and I told her that the number one (and only) requirement was that I would like to be walking distance from the office in Piazza Meda. She found a beautiful two- bedroom apartment that was about 20 minutes walk to the bank and was within the allocated budget, and I quickly agreed to move in. On my first morning I road the elevator down, and as the doors opened, I was confronted by three men with guns drawn. As you can imagine, this was quite a shock. Thankfully, as I spoke Italian, I was able to explain that I had just moved into the building! No one had told me that I had a very famous neighbor, Sig Pirelli of the tire company, who owned the penthouse of the building, and these were his personal bodyguards, very much on alert to someone unfamiliar in the building. They would be waiting for him each morning, and there would be three cars waiting. He would choose one at random to take him to his offices; my presumption was that this was due the spate of attacks on senior industrialists by various terror groups. All quite terrifying in the beginning, but I quickly got to know the guards, and I have to say that despite their getting used to my leaving for the office at approximately the same time as their boss, they were always on the alert when the elevator door opened.
The other interesting fact was that although the apartment was beautifully furnished, it did not have any kitchenware, towels, linen etc. I had arrived in Milan with clothes and a few personal things only. Dick Cumberland, who was the Country Credit Officer and deputy General Manager, made the decision to give me a cash advance of Lit 1,500,000 (equivalent of approx. $850) to cover the costs of purchasing the items that I needed. Dick said that if the bank purchased the items, they would have to be inventoried and detailed records kept. His words were, "Go buy what you need, up to you if you buy thousands of paper plates or one solid silver place setting." After the conversation with Dick, I got back to my office feeling quite daunted at the thought of going to purchase everything that I required. I was telling my assistant about the conversation, and I could see her eyes light up – so I asked her if she could help. "Leave it to me!" she said. The next day I had a delivery from the local department store that included every possible thing I could ever need, and to this day my wife and I are still using some of the china, cutlery and wine glasses that Maria purchased!
These were the beginnings of a very two enjoyable years in Milan.
---
Dancing in the Dark: Tony Lord's Life in Manila
In 1971, David Rockefeller and Hank Greenberg (Chairman of American International Group) decided that the two companies would expand worldwide together in non-commercial banking and insurance businesses. For AIG, the most important country outside the United States was the Philippines, where AIG (known there as the Philippine American Insurance Group) was the country's largest insurance group. Chase only had a small investment in a Philippine finance company. There was a very sophisticated "money market" and stock market, and there were 13 "investment houses" approved by the government.
Philippine American Investments Corporation (PAIC) was registered in 1971 and capitalized at $3 million. The shareholders were AIG (20%), Chase (20%), the Madrigal Family (30%) and the Puyat Family (30%). Chase had a formal management contract.
The PAIC Board was chaired by Hank Greenberg and included David Rockefeller, Jim Bish (Regional Chase Manager), Cesar Zalamea (head of all AIG's investments in the Philippines and very close to the Marcos family), the heads of the two families, Belek Madrigal and Gil Puyat, another senior AIG officer and yours truly.
The offices occupied by the Cojuanco family were available on the top floor of the AIG Building, and we were "given" these offices to house PAIC. We renovated the offices and opened the doors for business in March of 1972. My office (and adjoining bedroom and bathroom) was formerly occupied by the head of the Cojuanco family. When David Rockefeller came to Manila for the formal opening of PAIC, I was in my office when DR walked in. "Young man, the only way for you in down. Your office is bigger and nicer than mine, and I am the Chairman of the bank!" he said, with a broad smile on his face.
We had a trading room with six money traders and a formal link to the Manila Stock Exchange, and at the end of our first year in business, we earned a 19 percent return on investment, after writing off all startup costs, and by the end of the second year, we were the second largest investment house of the 14 approved institutions.
PAIC continued to flourish, and seems to have been a highly regarded participant in the Philippine financial community. Invitations from the Marcoses followed for dinners at Malacanan, the Presidential palace, a cruise on the Presidential yacht, etc.
On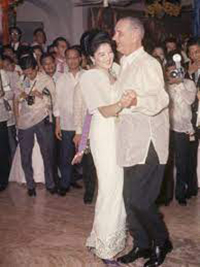 ce, on a 36-hour cruise to honor a visit by several high-end British business leaders, there were a total of 20 passengers on the trip, including the seven British businessmen. There were two bands on board, and it seems I ran afoul of First Lady Imelda Marcos. I was told long after I left Chase that my "sin" was that I didn't ask the First Lady to dance. Following our return to Manila, I'm told that a message was relayed to Chase that the bank had 24 hours to arrange my departure from the Philippines. At that point, I understand that nobody would "come clean" as to why I was being thrown out of the country.
(Photo: Imelda Marcos, dancing with LBJ, not Tony Lord)
Eventually this matter reached the desk of Mr. Rockefeller, and he then contacted President Marcos, who apparently wouldn't disclose what I had done. Eventually DR advised President Marcos that he would arrange for me to leave the Philippines, but that the annual meetings of the Chase International Advisory Committee, which were scheduled to be held in Manila, would be moved to another country. The end result was that I was permitted to stay!
I was totally unaware of this crisis, and only found out about after I had resigned from Chase to join Baring Sanwa Multinational, a newly established Asia-wide merchant bank being established in Hong Kong.
Note: Leaving Chase was the biggest mistake I made during my time in the international banking community.