Special Opportunity for 12 Alumni
Tour NY Photography Show with Alice Sachs Zimet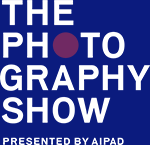 Photography collector, curator and teacher (and Chase alumna)
Alice Sachs Zimet
has offered to give a two-hour guided tour to the
New York Photography Show
on Sunday, April 2, 2023 from 11 am to 1 pm –
starting an hour before the show opens to the public
. The show offers exceptional photography from the world's top fine art photography galleries. The show will be held at Center415, 415 Fifth Avenue (between 37th and 38th streets).
Zimet has been able to obtain a 30 percent discount on full-price tickets ($45/one day; $75/run of show, beginning March 31) for those participating on the tour. Since one-day tickets for seniors are $30 (a dollar less than the 30 percent discount), we're setting the one-day price at $30 for all. If you plan to reserve for the tour but want a run-of-show pass instead, please contact Andrea Axelrod at
news@chasealum.org
by 11pm on Tuesday, February 28, 2023.
The tour is limited to 12 people. You must be a dues-paying alumnus/a to purchase a ticket and may pay for a ticket for one guest, so be sure to reserve early. Zimet said she would lead another tour if there is demand, but this would probably not include the private hour and would be on the Saturday.
Also: If there is interest
, we would reserve a table for 1:30 pm at
The Bar Downstairs and Kitchen
at the Andaz Hotel at Fifth and 41st. This would give everyone a chance to talk about the exhibit with Zimet and each other. Each person would be responsible for his or her own tab. When you reserve your place(s) for the show tour, please indicate in the comments whether you want to join us for a bite afterwards.
Zimet teaches courses on collecting photography and would create a special course for Chase alumni -- dues-paying and non- -- if there is sufficient interest. If you are interested, please contact Andrea at
news@chasealum.org
.
BUY TICKETS
Tickets will be mailed to the address of record on your order.
SOLD OUT
Look Who's Coming
NO tickets are left as of 9:30 am, March 6.
If you want to join a waiting list, please write to
Andrea Axelrod (1)
Jean Marc Bara (1)
Elizabeth Davis (1)
Toni Geyelin (1)
Roxanne Hoffman (1)
Kathy McCulloch and Megan Feeney (2)
Bob Strong and Barbara O'Shea (2)
Barbara Pettus and Terry McCauley (2)
Pat Hayden Ward (1)
(Below: Zimet with part of her collection.)